08/12/2016 | The Regional Economic Outlook Roundtable on 8th December, 2016 at the Kampala Serena Hotel, Uganda
Dr. Shevel gave a keynote address at the behest of ACODE, an independent public policy research and advocacy think tank registered in Uganda, and working in the Eastern Africa region. His presentation focussed on the Global Economic Outlook: Implications for East Africa Region. Dr. Shevel's speech was very well received and we are proud to say, was televised. You can see it here.
The Ugandan Civil Aviation Authority 25th Anniversary Celebration
While on his flying visit to Uganda, our dear Graduate Ms. Olive Lumonya, a Board Member of the Civil Aviation Authority, heard of Dr. Shevel's arrival and kindly invited him to attend the 25th Anniversary Celebrations of the CAA. Dr. Shevel was delighted to attend.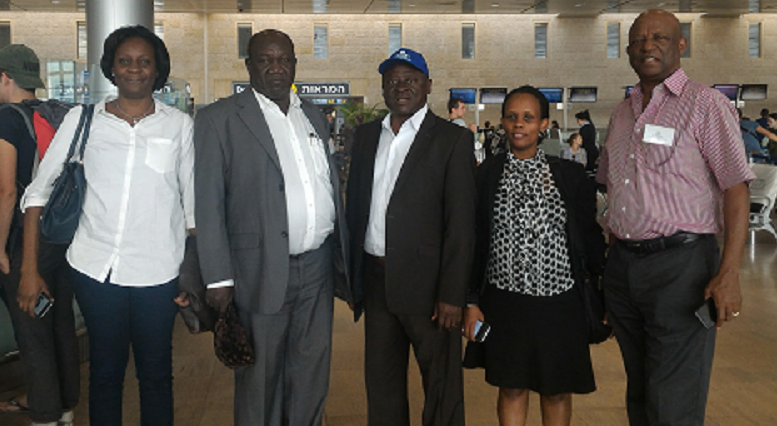 Olive Birungi Lumonya (Board Member Uganda Civil Aviation Authority), Mackenzie Christian Ogweng,
Edward Mike Ndawula (Chairman Uganda Civil Aviation Authority), Maureen Kasande Agaba (Legal Officer,
Uganda Civil Aviation Authority), Enoch Rukidi (Board Member Uganda Civil Aviation Authority) -
This photo was taken during GIMI's bespoke Study Tour for Civil Aviation Authority Board, Uganda
PROGRAMME SEARCH