03/05/2017 | New Turkish Ambassador and Deputy Visit GIMI
The Turkish Embassy was reopened in Tel Aviv, after six years and Dr. Joseph Shevel was delighted to have the opportunity to invite the newly appointed Turkish Ambassador, His Excellency Mekin Mustafa Kemal Ökem, to Galilee International Management Institute's Head Office in Nahalal. The Ambassador and the Deputy Chief of Mission Mr. Umut Deniz, Counsellor, Deputy Chief of Mission met with Dr. Joseph Shevel, President of GIMI, Ambassador Shemi Tzur, Director of Diplomacy and Foreign Affairs for GIMI and Dr. Yair Hirschfeld, Senior lecturer and a key architect of the Oslo Accords in 1993.
During this auspicious meeting, many aspects of cooperation with the Turkish Government were discussed, especially in the areas of further developing Agriculture, Health Systems and Higher Education sectors in Turkey. In line with GIMI's regional mission, discussions were also held regarding programmes to help reduce the devastating rate of unemployment in Gaza.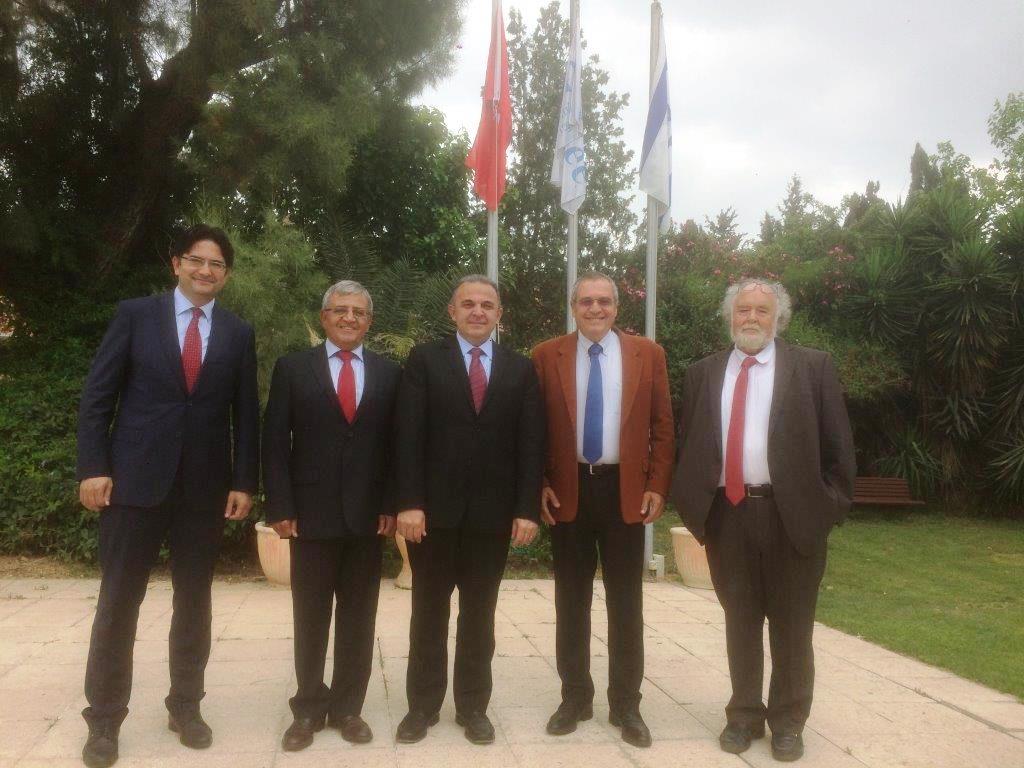 Deputy Chief of Mission, Mr. Umut Deniz, H.E. Shemi Tsur, H.E. Mekin Mustafa Kemal Ökem, Dr. Joseph Shevel and Dr. Yair Hirschfeld
PROGRAMME SEARCH