02/03/2017 | Dr. Ephraim Lapid Lectured in Ljubljana, Slovenia
Brigadier General (Res.) Dr. Ephraim Lapid, GIMI Board Member and Senior Lecturer at GIMI's Centre for Strategic Studies, was invited by the International Institute for Middle-East and Balkan Studies (IFIMES), to lecture on 'Intelligence as a Tool for Cooperation between States'. The lecture was part of a series of lectures on "The Middle East and the World" hosted by IFIMES.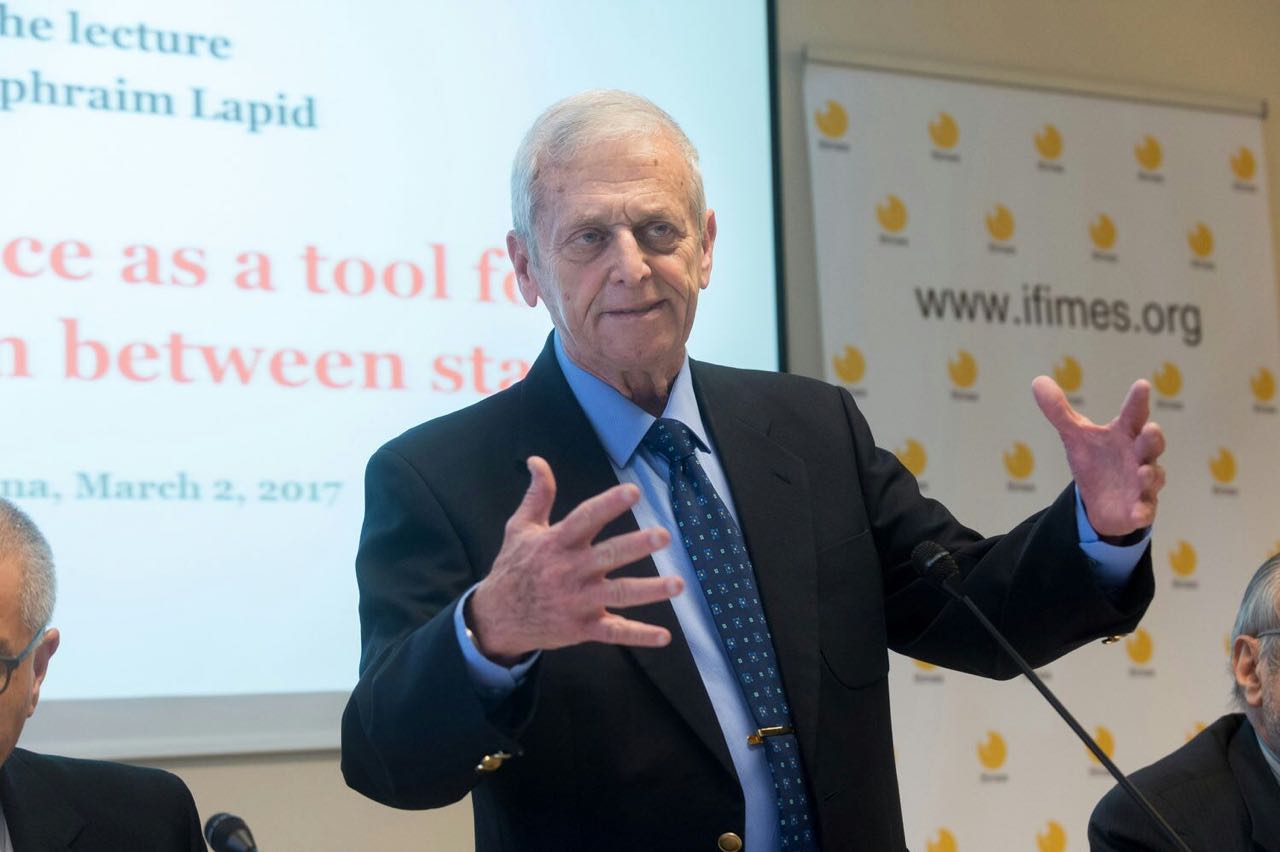 Dr. Lapid, has extensive and diverse experience in military and public affairs arenas. Lapid was a senior officer in the Israel Defence Forces (IDF) Intelligence Corps. He also served as an IDF spokesperson, and was a senior instructor at the Israeli National Defence College. He was also Head of the Israel Army Radio and has written numerous articles on Israeli intelligence, media and security.
During the lecture Dr. Lapid reflected upon the intelligence cooperation between states and challenges for intelligence community.

Dr. Ephraim Lapid with Dr. Ernest Petrič and Mr. Bakhatyar Aljaf – Director of IFIMES.


PROGRAMME SEARCH