Integrated Water Resources Management
Dates:
25 October - 7 November, 2017
13 - 26 March, 2018
We are all aware that without water, there would be no life. However, what is often ignored is the fact that water is also a key component of development. In Israel, a small semi-arid country, we have never taken water for granted. Under the pressure of limited rainfall and very few natural water resources, coupled with a rapidly growing population, the country's water management and technology have become the most efficient and cost effective in the world. This programme aims to share these developments.

Duration
14 days
Download Forms
Online Registration
---
---
Programme is designed for
Government officials
Directors of regional offices responsible for water
Employees of the private sector
NGO employees
Consultants in the water management sector
Academics and researchers
---
Curriculum
Natural Water Resources Management
Water Consumption
Hydrology and Water Resources Management
Water Quality and Water Pollution Control
Fundamentals of Urban Water Supply Management and Wastewater Management
Principles of Integrated Water Resources Management
Desertification
Policy of Integrated Water Resources Management
Economical Tools in Water Management
Water Security
International Water Management
Wastewater Treatment and Reuse in Agriculture
Ensuring Water Quality
Project Management Workshop
---
Study Tours
National and Regional and Municipal Water Authority
Extensive Water Treatment
Rain Harvesting and Water Management
Irrigation Solution Companies
Regional Water Association
Filtration Systems Company
Desalination Plant
* The curriculum and study tours are subject to change at the discretion of the administration.
---
Cost
Tuition Fee- $2,770 (Tuition scholarships are available on "first come first serve" basis)
Local Expense Fee $4,250 Double Accommodation, $5,450 Single Accommodation
---
Useful Links
PROGRAMME SEARCH


For more info contact
Mrs. Janine Golan
Programme Director Centre for Agriculture, Environment and Water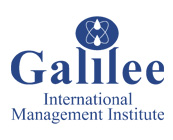 Shimon Tal
Academic Director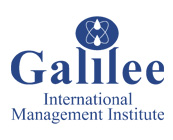 Tzuki Deutsch
Academic Director