12/05/2016 | Dr. Shevel participated in Euro-Mediterranean cooperation meetings in Barcelona
The President of Galilee Institute, Dr. Joseph Shevel is currently in Barcelona participating in meetings regarding Euro-Mediterranean cooperation. Dr. Shevel is a Senate Member of EMUNI the Euro-Mediterranean University. He held some important meetings re cooperation. Dr. Shevel also met with his old friend, Prof. Sultan Abu-Orabi, the Secretary General of the Association of Arab Universities, they also discussed cooperation despite the ongoing political difficulties.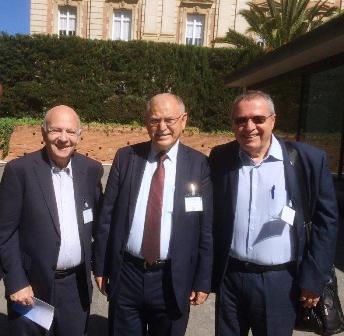 Prof. Ilan Chen, Prof. Sultan Abu-Orabi and Dr. Shevel

Dr. Shevel also met with the former Secretary of Foreign Affairs of the EU, Mr. Javier Solana, who has been very much involved in the peace process. Mr. Solana was interested to learn about our efforts in peace making between Eritrea and Ethiopia and has asked to be involved in the process.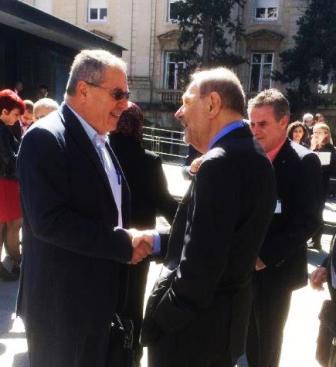 Dr. Joseph Shevel in conversation with the former Secretary of Foreign Affairs of the EU, Mr. Javier Solana
Pesquisar Programa
Calendário
Calendário
8 - 19 Junho, 2017
18 - 31 Julho, 2017
25 Outubro - 7 Novembro, 2017