27/02/2017 | Continues Cooperation with State of Pernambuco, Brazil
Dr. Joseph Shevel, President of Galilee International Management Institute (GIMI), travelled to Pernambuco following a visit of Dr. Iran Costa, State Secretary of Health of Pernambuco, to GIMI's office last November.
This trip was to establish cooperation between GIMI and the Government of the State of Pernambuco, Brazil. It was a productive meeting dealing with cooperation in different areas including health, agriculture, dairy cattle management etc. It was decided that a delegation of government officials from Pernambuco that will come to GIMI in May. The delegation will comprise inter-sectorial teams and the aim is to gain knowledge in how to work together effectively and efficiently in the planning, design, monitoring and evaluation of Universal Health related projects that will strengthen the Government's ability to achieve Universal Health Coverage.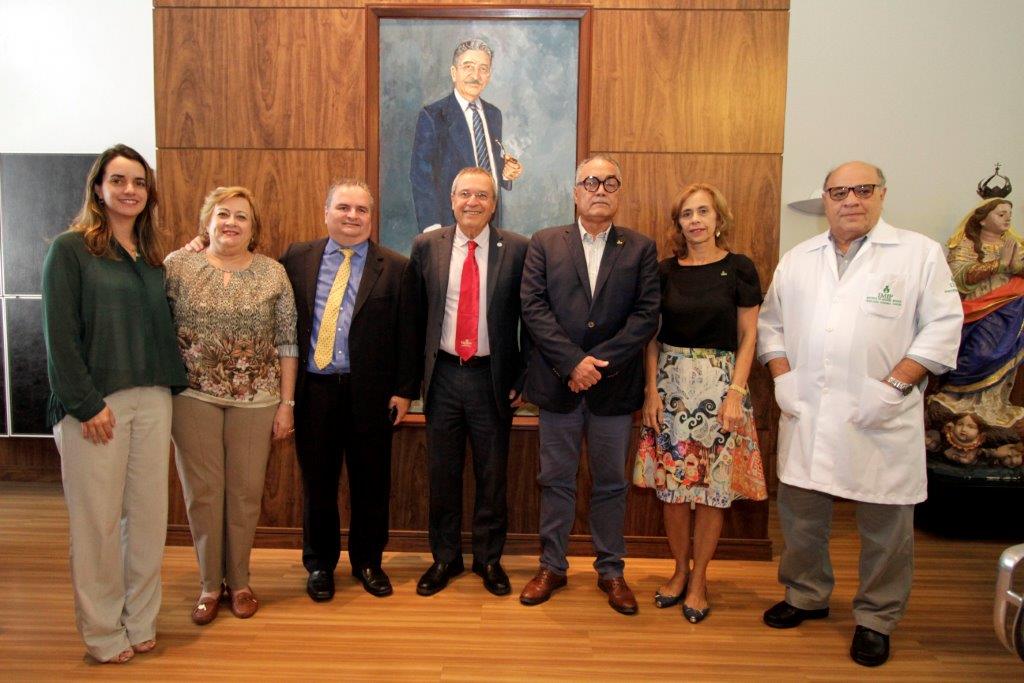 Present at in this meeting were (left to right): Mrs. Andreza Barkokebas ,Executive Secretary of Health Regulation of the State Department of Health, Mrs. Silvia Rissin, President of the Alice Figueira Foundation of Support to IMIP – FAF, Dr. Iran Costa, State Secretary of Health of Pernambuco, Dr. Yossie Shevel, Prof. Gilliat Falbo, President of IMIP and Academic Coordinator of the Pernambucan Health Faculty – FPS, Mrs.Tereza Campos, General superintendent of IMIP, Dr.Geraldo Furtado, Medical director of IMIP.
PROGRAMME SEARCH