19/01/2017 | Cooperation with Palestinian Organisations
Galilee Institute will commence a joint Palestinian-Israeli training programme in agriculture together with the US based Near East Foundation. A delegation from Galilee Institute visited Nablus in the West Bank to prepare the programme. The delegation, including Dr. Joseph (Yossie) Shevel and Prof. Yair Hirshfeld also met with the Governor of Nablus, Major General (ret.) Rajoub.

The discussion with Governor Rajoub focussed on reducing unemployment rate and creating new jobs in the region. The Institute will deliver a training programme to be held in Israel for the senior Palestinian officials from the Municipality of Nablus and the Regional Government ,who are responsible for the economic development of the region.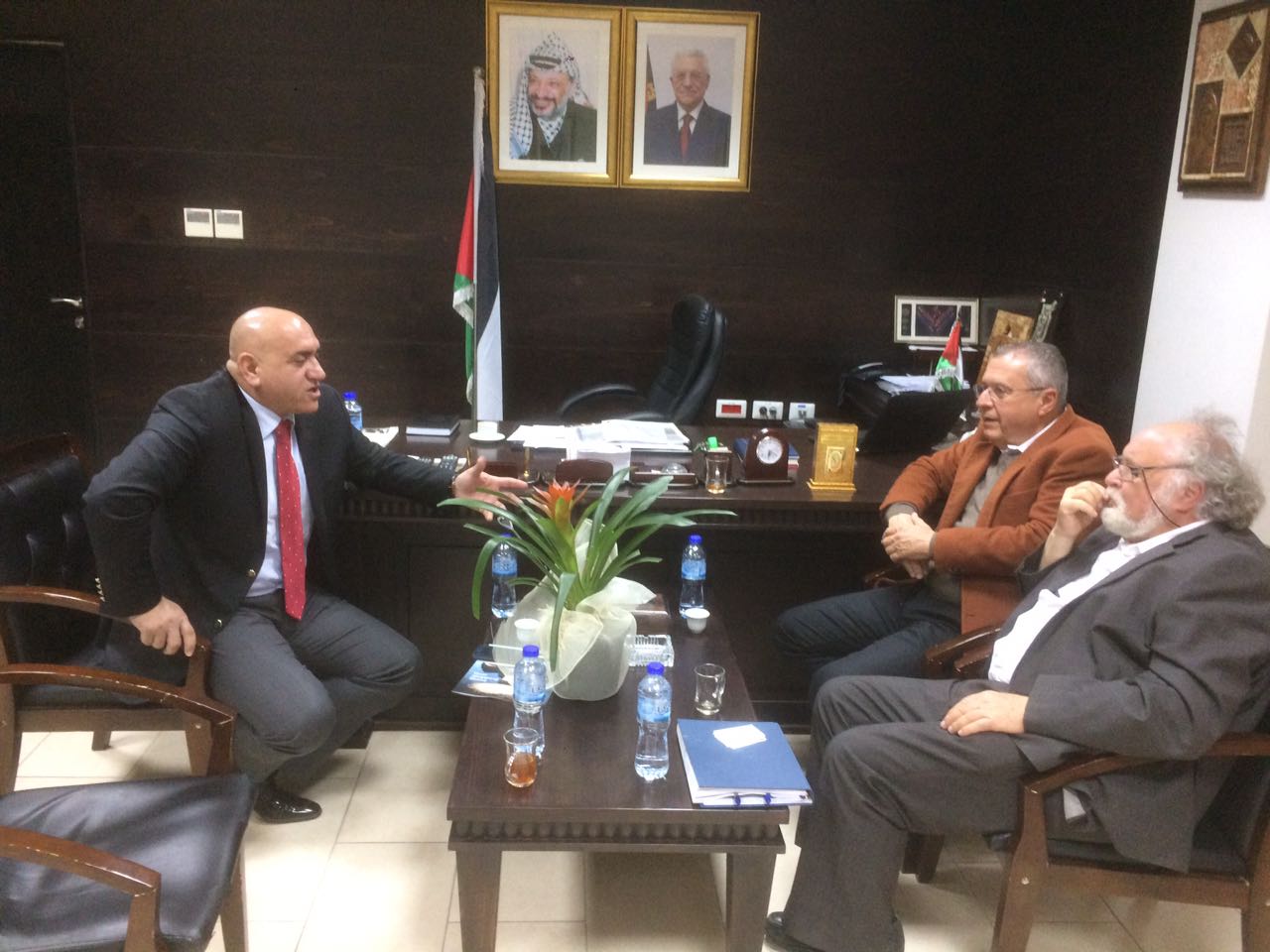 In the picture: Governor Rajoub and Dr. Hirshfeld and Dr. Shevel at the Governor's office in Nablus
PROGRAMME SEARCH