This programme is designed for higher education professionals who have experience managing higher education institutes. The purpose of the course is to update and enrich senior staff with current trends and technological advancements, advanced leadership techniques and an international perspective. Participants will...
Read more >>

on Management of Higher Education Institutes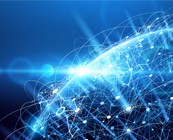 GIMI created this programme in response to many requests from senior managers for training in the use of advanced Information and communications technologies (ICTs). ICTs are useful for improving the efficiency of work processes and for allowing organisations to offer new services to benefit the general public. ICTs...
Read more >>

on Advanced ICT Management: Trends and Strategies
Organisations have the option of choosing training tailored to their specific needs. Customised programmes are appropriate for organisations with specific goals, as they can also be oriented towards implementation. Clients may opt for monitoring and follow-up visits from our experts. The programmes may be delivered...
Read more >>

on Customised Options
PROGRAMME SEARCH