Alumni Newsletter February - April 2015
Dearest Alumni Family
I hope that you find this newsletter interesting and informative. Thank you all so much for your kind comments and latest contributions to the Newsletter. As we are now coming up to the Jewish Holiday of Passover and the Christian Holiday of Easter, I have included a short explanation of both Holy Days.
My thanks as always to Co-Editor Eyal Weissbuch; without Eyal this Newsletter would not be possible.
Just to remind you that we have not added too many photographs to the first page of the news, but please make sure that you click READ MORE, as there you will find many photographs and information.
Warmest regards from all here,
Shalom,
Sallee
GIMI Abroad
March 2015
Tanzania and Uganda
Ms. Ainat Apel, Senior Programme Director from the Centre for Economic Development and Ms. Shoshi Norman, Director of the Centre, met GIMI graduates in Tanzania and Uganda. In Tanzania, Ainat and Shoshi were also joined by Ms. Liz Shani, Projects Development Director for GIMI's Agriculture and Environment Training Centre (AETC). Read more >>>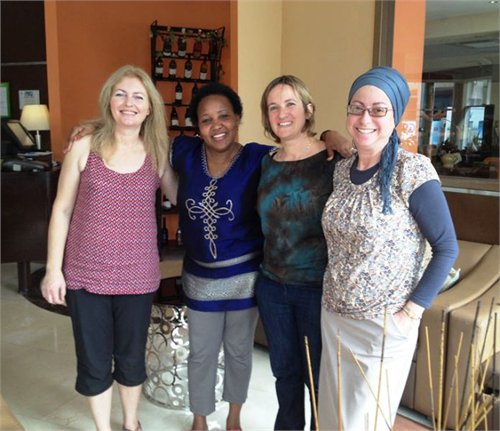 With graduate Mrs. Joyce Kisamo from the Tanzania Petroleum Development Corporation (TPDC)
Nigeria
Brig. Gen. (Ret.) Alon Navot, Director of Planning and Development, GIMI, was in Abuja Read more >>>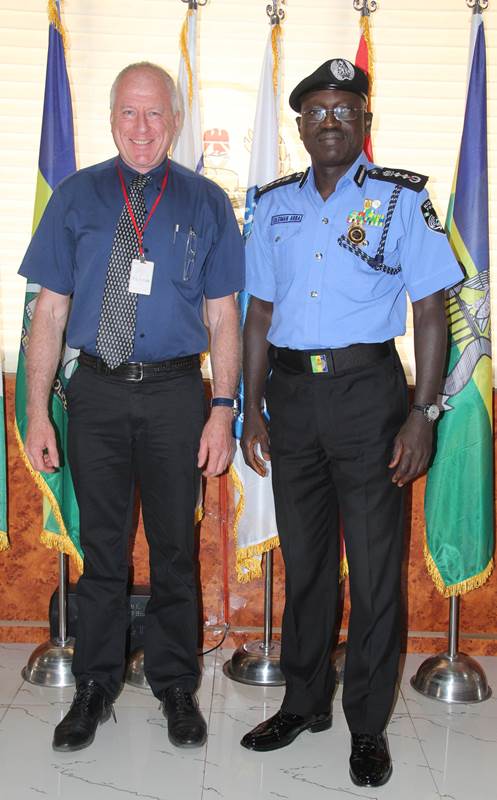 Brig. Gen. Navot meeting with Inspector General of Police, Suleiman Abba
The Seychelles
Agriculture and Environment Training Centre, GIMI delivered the third in-country Training Programme on 'Farmers Livestock Management' for The Seychelles Agricultural Agency. Read more >>>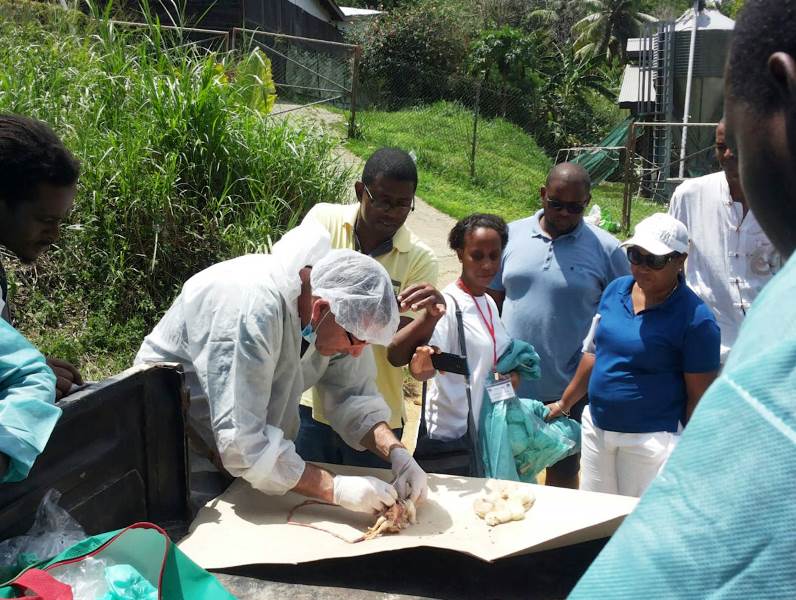 GIMI lecturers on Farm study visit with participants
February 2015
Angola, South Africa and Zambia
Mrs. Carina Baum, the Director of the Centre for Higher Education spent some more time in Africa, this time Carina visited Angola, South Africa and Zambia. Read more >>>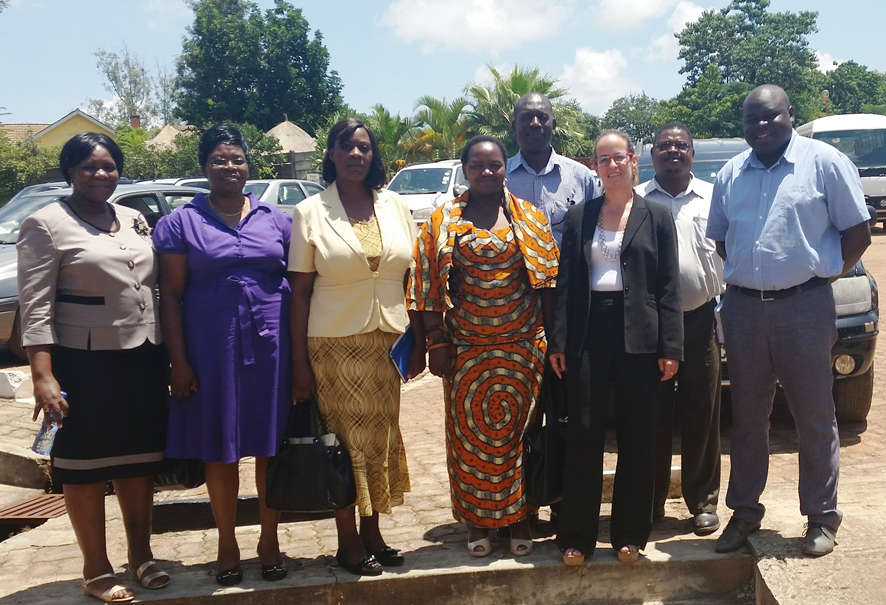 Very enjoyable and interesting tour in Luanda with GIMI graduates Virginie Nfinda and Dr. Brandão
GIMI At Home
March 2015
The New Ambassador for Angola in Israel, paid a visit to GIMI. Read more >>>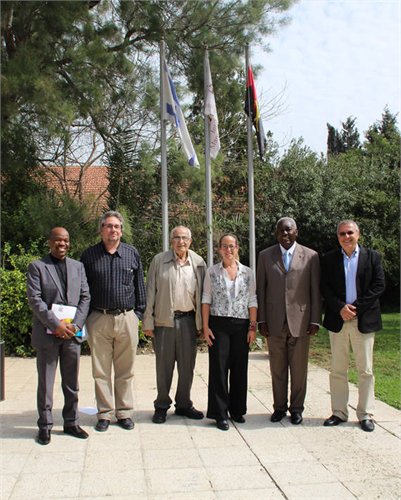 Prof. Maria Boile, arrived at GIMI to join the faculty delivering the international programme on Transport Planning and Management. Read more >>>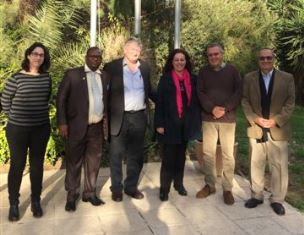 In the picture, Prof. Boile is with Dr. Joseph Shevel, President of GIMI, Dr. Moshe Becker, Academic Director of the Institute's programme on transport, Mr. Amiram Struluv, a senior lecturer at the institute and Ms. Irit Shachar, coordinator of the academic programme on transport planning. Also in the picture is Dr. Kolawole Taofeek Gbadamosi, Director of Transport Studies at the Federal University of Technology, Akure, in Nigeria who is currently participating in the transport programme at the institute.
February 2015
Dr. Joseph Shevel, President of Galilee International Management Institute and Admiral (Ret.) Shabtai Levy, Head of the Port and Shipping Programmes at the Institute, participated in a meeting in Ramallah, Palestine.. Read more >>>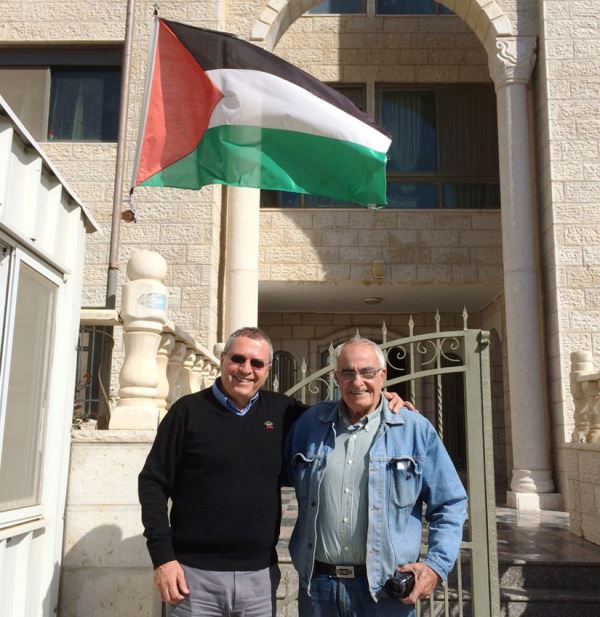 Meeting in Ramallah, Palestine
Visit of the Chargé d'Affaires at the Embassy of Congo in Israel. Read more >>>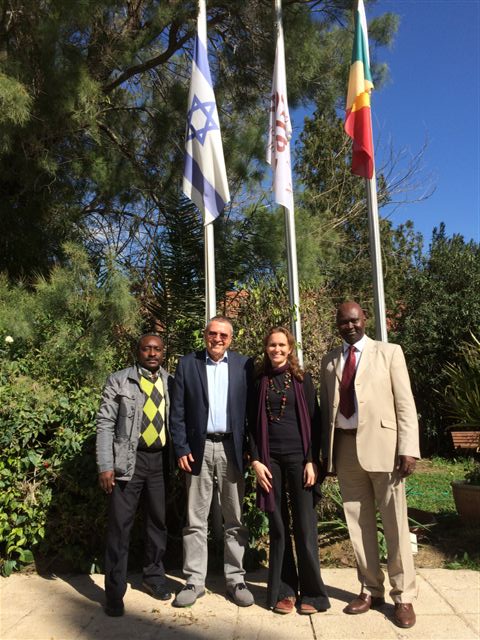 Mr. Jean-Marie Ngakala, Chargé d'Affaires at the Embassy of Congo in Israel and
Mr. Fernand Pendo, his secretary with Dr. Shevel and Ms. Katja Ginda
Easter and Passover
As we are nearing both the Christian Festival of Easter and the Jewish Passover, I have found some information on both festivals. (Taken from Information Please® Database, © 2007 Pearson Education, Inc. All rights reserved.)

The Jewish liturgical year is not simply the basis for Jewish holidays, but for the Christian movable feasts as well—those annual holidays that do not fall on a fixed date but vary according to astronomical occurrences. The celebration of Passover took place just before the Crucifixion and Resurrection of Christ, and the two holidays have been entwined from the beginning—the word Pasch, originally meaning Passover, came to mean Easter as well. The famous painting, the Last Supper by Leonardo Da Vinci is thought to be of Jesus and his disciples celebrating the Sedar Night.

Easter
Easter is a festival and holiday celebrating the resurrection of Jesus Christ from the dead, described in the New Testament as having occurred three days after his crucifixion by Romans at Calvary c. 30 AD. It is the culmination of the Passion of Christ, preceded by Lent (or Great Lent), a forty-day period of fasting, prayer and penance.
Passover
Passover, or Pesach in Hebrew, the holiday commemorating the Hebrews' exodus from slavery in Egypt. It begins in the evening with a Seder Night: the word Seder means Order, as the meal is full of symbolism.
Congratulations
John Ngui Mwinzi, upon his promotion to Commissioner of Police and Deputy Regional Coordinator in Nyanza Region, Kenya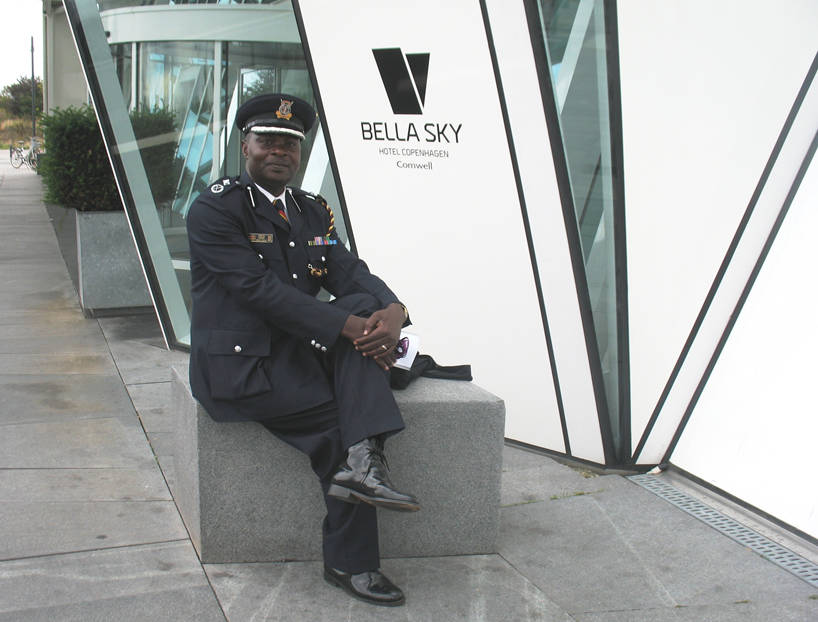 John Ngui Mwinzi
James Mwaniki, upon his promotion to Assistant Inspector General of the National Police Service, Kenya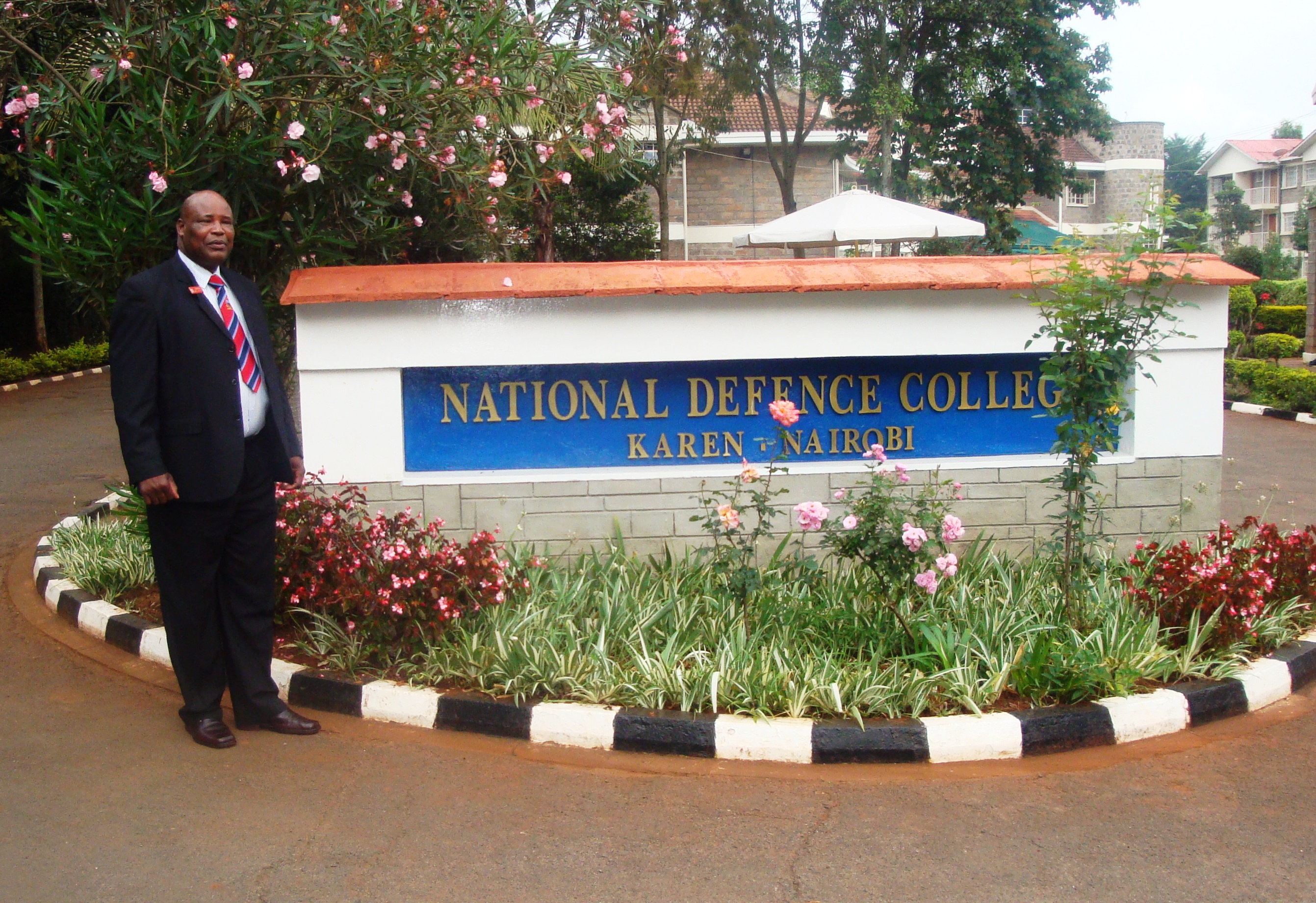 James Mwaniki
Prince Ajibade Samuel upon his promotion to Deputy Bursar at Rufus Giwa Polytechnic, Nigeria.
Prince Ajibade Samuel
The Hon. Mr. Thomas Kaydor upon his graduation from the Crawford School of Economics and Government, Australian National University. The Hon. Mr. Thomas Kaydor was also appointed Deputy Foreign Minister for International Cooperation and Economic Integration for Liberia.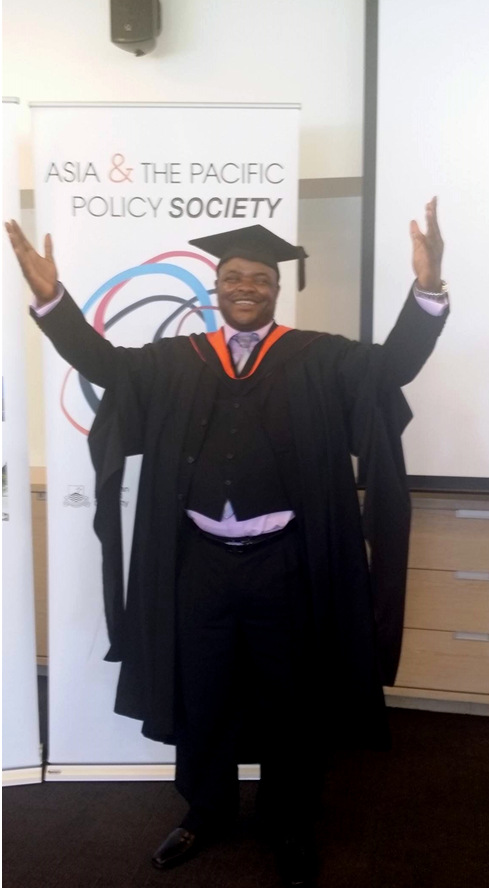 Hon. Mr. Thomas Kaydor
PROGRAMME SEARCH