Alumni Newsletter February - April 2016
Dearest Alumni Family,

Hoping that you enjoy our latest news. We have been travelling again and it was lovely that so many graduates managed to see old friends from Galilee Institute in their own countries.

Thank you too, for all the kind remarks regarding the last newsletter, they were most appreciated, I wish that I could answer them all personally, but I am delighted to say, there were far too many :-) However, all emails with questions were answered and always will be.

Just to remind you that we have not added too many photographs to the first page, but do click READ MORE, as there are many more photographs and information.

Warmest regards from all here,

Shalom,
Sallee
GIMI ABROAD
Nigeria
Kano State
GIMI delivers an In-Country Project Management Training Programme - Centre for Dryland Agriculture, Bayero University, Kano - Nigeria... Read more >>>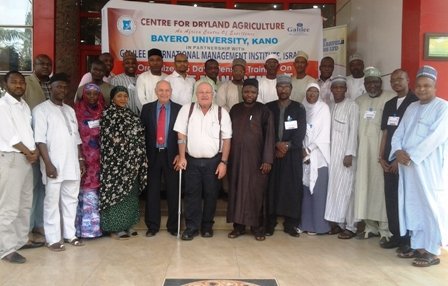 Dr. Nathan Tirosh and Mr. Shlomo Sasson with the participants
of the programme
Dr. Shevel in Kano State, Nigeria... Read more >>>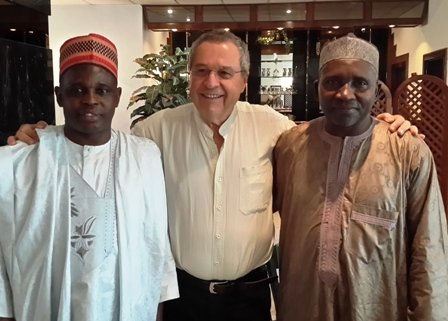 (L-R) Hon. Prof. Kabiru Dandago, Dr. Joseph Shevel and Mr. Ashiru Zage
Kenya
GIMI in Kenya... Read more >>>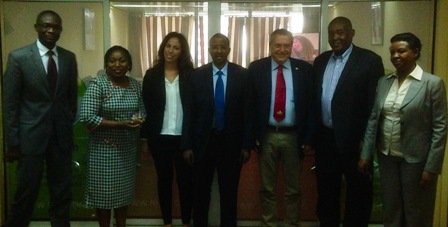 Mrs. Pollak-Pinto and Dr. Shevel with CEO Mr. Ezra Chiloba and GIMI graduates: Ms. Lilian Mahiri Zaja (Vice Chair), Mr. Ahmed Issack Hassan (Chairman) and Commissioners Amb. Yusuf Nzibo and Joyce Muthoni Wangai.
Transport Planning, Management, Operations and Rail Safety for Kenya Railways Corporation, Part I...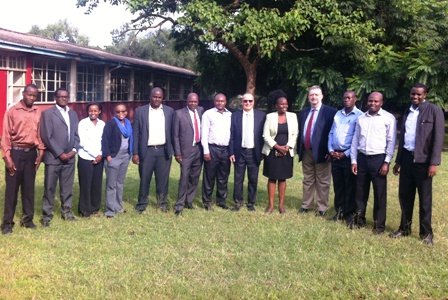 Participants of the programme
GIMI and University of Nairobi's African Drylands Institute for Sustainability (ADIS)... Read more >>>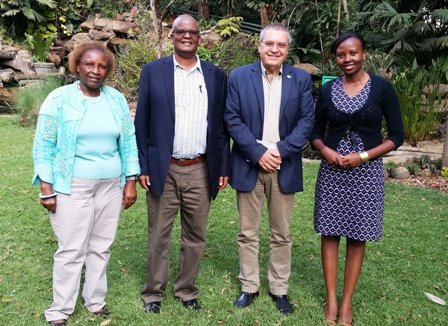 Left to right: Prof. Nancy Karanja (ADIS), Prof. Jesse T. Njoka (Director, ADIS),
Dr. Joseph Shevel (President, GIMI) and Ms. Judy Wambugu (Director, SIP)
Ethiopia
MoA signed between Dashen Bank and GIMI... Read more >>>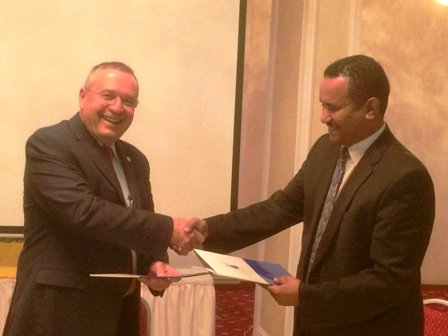 Mr. Yared Mesfin Belayneh and Dr. Shevel
Tanzania
Graduate meeting in Dar es Salaam... Read more >>>


Dr. Shevel with GIMI's graduates in Dar Es Salaam
Cape Verde
Dr. Shevel met Portugual's PM and gave a lecture at Cape Verde University...Read more >>>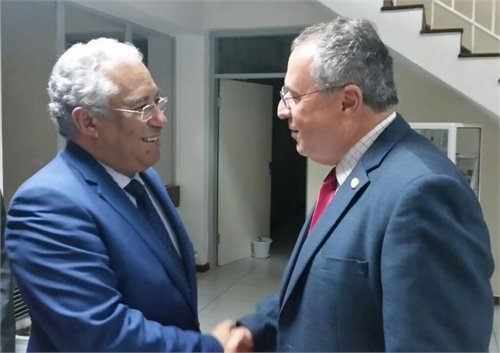 Prime Minister of Portugual, the Hon. António Luís Santos da Costa with Dr. Joseph Shevel
GIMI AT HOME
Government of China signed an agreement with GIMI
Agreement signed between the Chinese Government and Galilee International Management Institute... Read more >>>

Mrs. Yani Xie and Dr. Shevel with the members of the
State Administration of Foreign Experts Affairs (SAFEA) delegation
A Delegation from Zambia visits GIMI... Read more >>>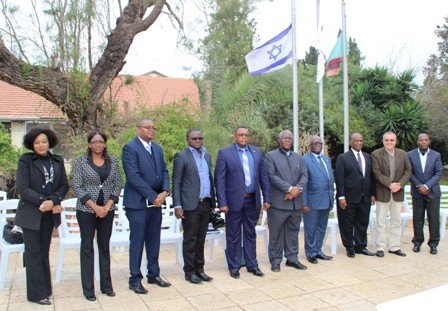 Dr. Shevel with the VIP Delegation representing the Republic of Zambia
Meeting with President of Kenya - HE Kenyatta... Read more >>>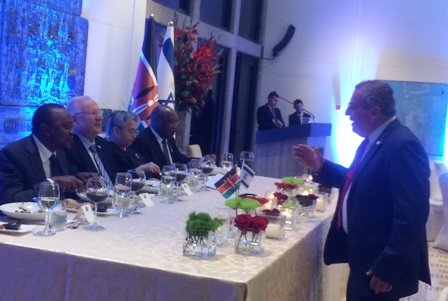 The Honourable Uhuru Kenyatta, the President of Kenya, Israeli President Reuven
and First Lady Nechama Rivlin and Dr. Joseph Shevel
Integrated Crop and Water Management Training Programme developed for the Irrigation and Water Resource Management Project, Nepal... Read more >>>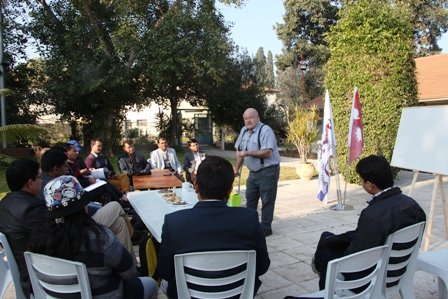 Mr. Shlomo Sasson lectures in front of IWRMP participants
3rd group of field managers from IFFCO in GIMI for training in Irrigation and Intensive Crop Management... Read more >>>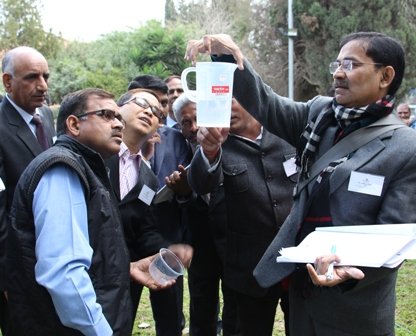 The participants during a practical Irrigation and Fertilisation Workshop
New Programmes

"Full Immersion Arabic Language Programme"
Jointly delivered by Nazareth Academic Institute and Centre of Middle East and Religious Studies at Galilee Institute, this Arabic Language Programme has been designed for beginners wishing to acquire some basic Arabic. The course will concentrate on classical and spoken Arabic. Participants will gain basic language skills through classroom lectures and study visits to Arab villages and markets. For more details click here

"Diplomacy Today: New Challenges"
After an increasing amount of requests, GIMI has developed a new programme"Diplomacy Today: New Challenges". Designed to add value to participants by preparing them to face the ever-increasing challenges that the current global reality presents. Israel can share its experience as a small country that receives great attention for a variety of reasons: the Israeli-Palestinian conflict; It's young, yet flourishing democracy and economy and as the Holy Land for the three main monotheistic religions. The programme will be held 23 June - 4 July, 2016. Please contact the Programme Director, Mr. Or Gabrieli at orgabrieli@galilcol.ac.il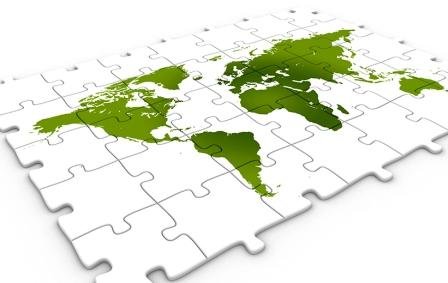 Our Graduates' Accomplishments - Proud to say that you are
GIMI ALUMNI
Wishing all the following, congratulations and good luck…
Prof. Gabriel Ayum Teye, upon his appointment as Vice Chancellor of the University for Development Studies, Tamale, Ghana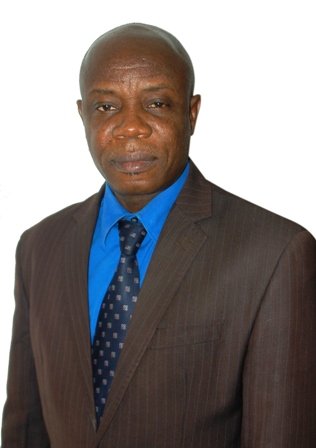 Prof. Gabriel Ayum Teye
Dr. Divine Tarla Nfor, from Cameroon upon his promotion to Chief of Bureau in Charge of Teaching Staff at the University of Dschang, Cameroon.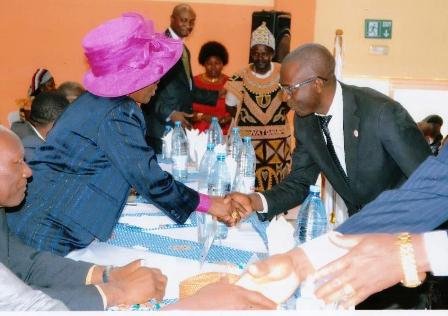 Dr. Sola Akinwande, from Nigeria upon receiving a Letter of Commendation from the Pro Chancellor Federal University of Agriculture , Abeokuta after a meritorious service in the University's Governing Council, 2011 to 2015.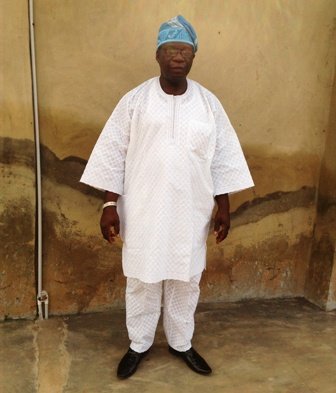 Dr. Sola Akinwande

Dr. Sola Akinwande recieving the Letter of Commendation
A very happy 60th Birthday was had by our dear Graduate Mr. Christian K. N. Akuamoah, Ghana who sent these lovely photos: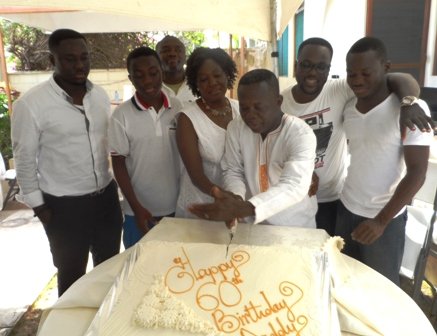 Celebrating his 60th Birthday Christian Akuamoah with
wife Sarah and their sons
We have also been excited to read in the press and also many dear graduates have shared the following exciting promotions:
GIMI Graduates are really going places:
In Tanzania, our congratulations go warmly to:
Mr. Alphayo Japani Kidata, upon his appointment as Commissioner General, Tanzania Revenue Authority (TRA).
Dr. Yamungu Kayandabila upon his appointment as Permanent Secretary, Ministry of Lands, Housing and Human Settlements Development.
Major General Gaudence Milanzi upon his appointment as Permanent Secretary for the Ministry of Natural Resources and Tourism At the Ministry of Health, Community Development, Gender, Elderly and Children.
Dr. Mpoki Ulisubisya has been appointed as Permanent Secretary (Health) andMs. Sihaba Nkinga as Permanent Secretary (Community Development, Gender, Elderly and Children).
In Kenya our congratulations go warmly to:
Ms. Mwanamaka Mabruki upon her appointment as Principal Secretary at the Ministry of Devolution
Dr. Andrew K. Tuimur upon his appointment as Principal Secretary at the Ministry of Agriculture, Livestock and Fisheries - Livestock
Dr. Belio Kipsang upon his appointment as Principal Secretary at the Ministry of Education
Dr. Dinah Jerotich Mwinzi upon her appointment as Principal Secretary, Vocational and Technical Training at the Ministry of Education
Dr. Margaret Mwakima upon her appointment as Principal Secretary, Ministry of Natural Resources
Prof. Fred H. K. Segor upon his appointment as Principal Secretary, Ministry of Water and Irrigation
In Nigeria our congratulations go warmly to:
Hon. Prof. Isaac Folorunso Adewole upon his appointment as Minister, Federal Ministry of Health, Nigeria
Mallam Ibrahim Usman Jibril upon his appointment as Minister of State for Environment, Federal Ministry of Environment
Alumni Associations
Alumni Associations – Nigeria
All Graduates from Nigeria are invited to contact Mr. Hosea E. Sukkushe, if interested in joining the Association of Nigerian Graduates. giminigeriaalumni@gmail.com
Alumni Associations – Ghana
All Graduates from Ghana are invited to contact Mr. Raphael John Marfo, if interested in joining the Association of Ghanaian Graduates. straphael07@yahoo.com
PROGRAMME SEARCH